Location
KulturQuartier Leoben is located in the heart of the historic city centre, just a few minutes' walk from the main square in Leoben.
By bicycle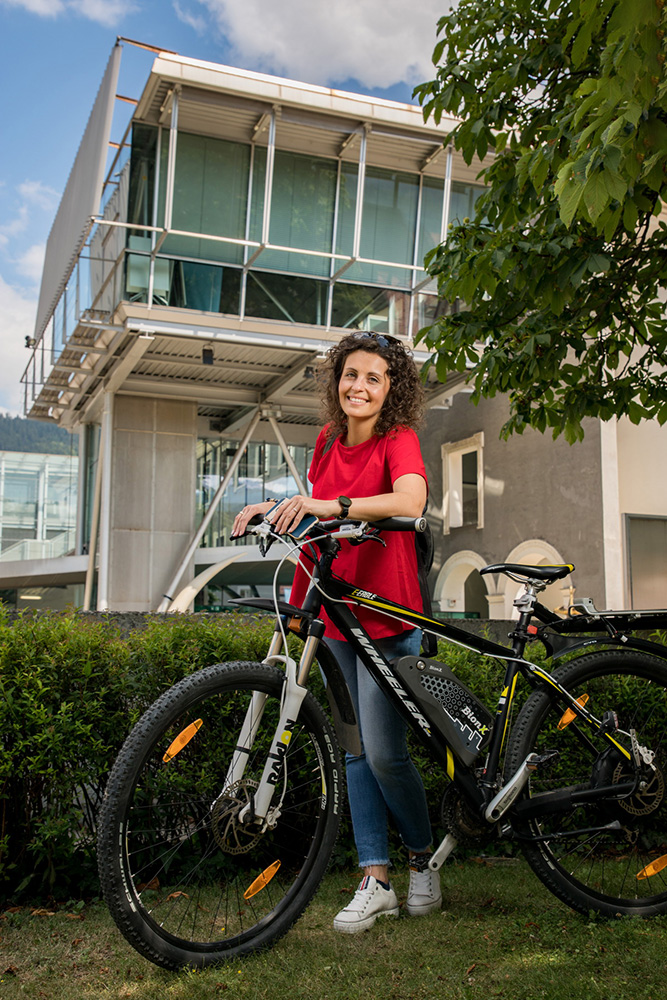 The KulturQuartier is easily reached by bicycle. Regional cycling paths and the Murradweg cycling path are just a few metres away.
Mehr dazu:
By public transport
By train
From Leoben Railway Station it's just a 10-minute walk or a short bus or taxi ride to the KulturQuartier.
More information:
By bus
The KulturQuartier is just a five-minute walk from the "Leoben Waasenbrücke" bus stop.
Weitere Infos:
By car
You will find two types of parking zones in the Kulturquartier area, both subject to parking fees: the Blue Zone and the Green Zone. In addition, several underground car parks are available within walking distance of the KulturQuartier.
Read more:
By coach
If you are travelling in a larger group by coach, you will find stops and parking spaces close to the centre of Leoben.
Read more: