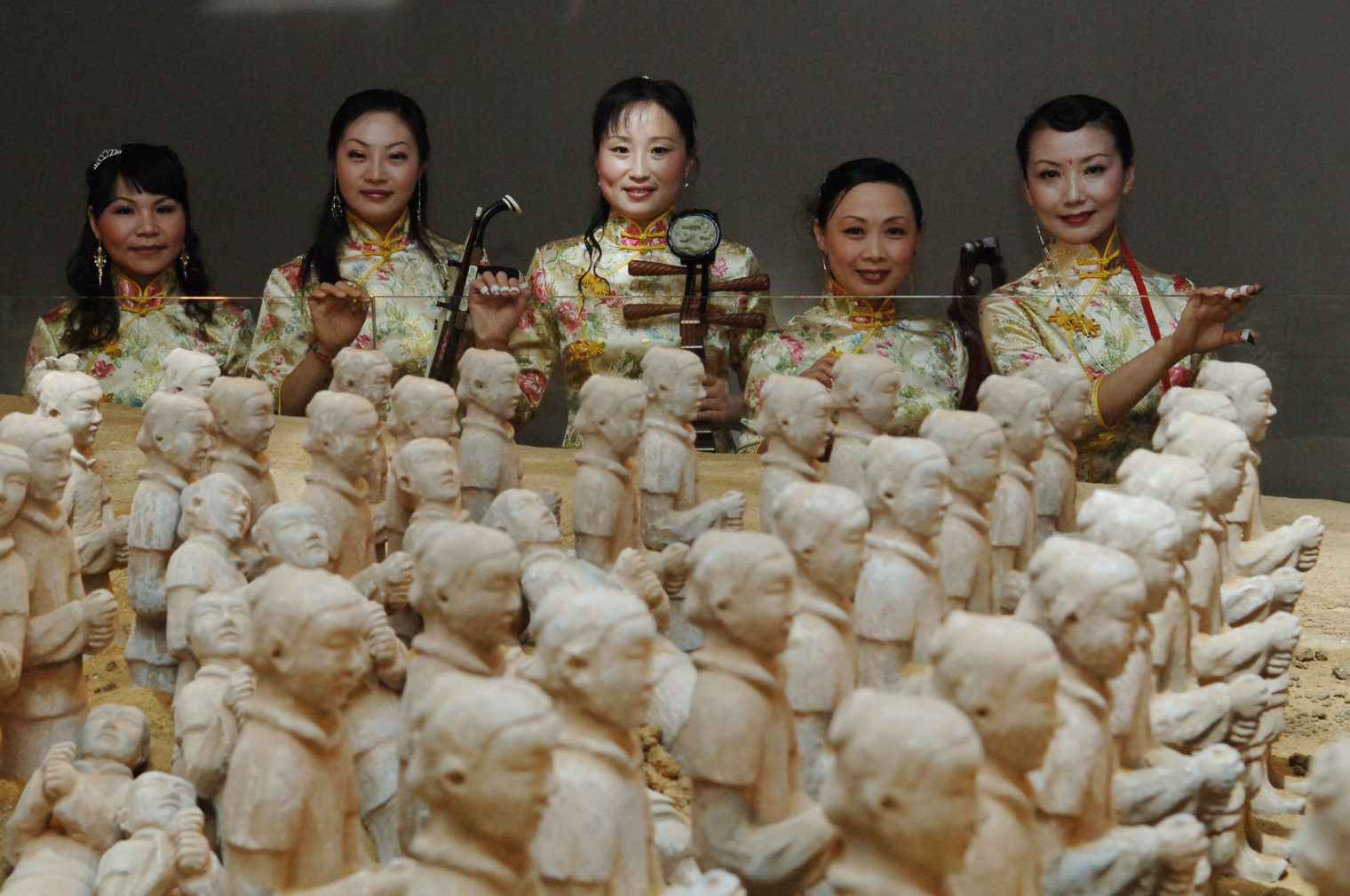 On show from May to November 2007
The tombs of Chinese rulers and cultural gems
70,653 visitors from Austria and abroad visited the exhibition showing the tombs of the Chinese rulers and exquisite cultural treasures made from gold, jade and porcelain. The "Gold & Jade" exhibition at the Leoben Kunsthalle shed light on 5000 years of remarkable Chinese culture, from the Liangzhu culture around 3000 BCE to the end of the Qing dynasty in the early 20th century.
Original exhibits from China
This special ethnological exhibition was the world's largest show dedicated to China and presented only original objects approved for exhibition by the government of the People's Republic of China. Masks, pots, mirrors, lamps, musical instruments, swords, belt buckles, ring segments, goblets and vases, jars, tea bowls, rank insignia and seals offered a fascinating insight into one of the most important cultures in the world.
The heyday of craftmanship
Arts and crafts flourished during the Han dynasty especially, and this period was presented in an exceptional way at the Gold & Jade exhibition. The reconstruction of the tomb of a ruler from this splendid age was integrated into the exhibition architecture and the precious burial objects staged in an atmospheric scene.
Lacquered sarcophagus with jade inlays
Highlights of the exhibition included the unique lacquered sarcophagus with jade inlays and a jade armour made up of over 4000 jade platelets. It was the first time that these two objects had been exhibited in Europe, and from Leoben they returned directly to the Xuzhou Museum in Southern China.
The Gold & Jade exhibition was the tenth exhibition of cultural history at the Kunsthalle Leoben and was made possible thanks to cooperation between Leoben's twin city Xuzhou and the Kunsthistorisches Museum Vienna.