2014: Ins Schwarze getroffen/ Hit the Mark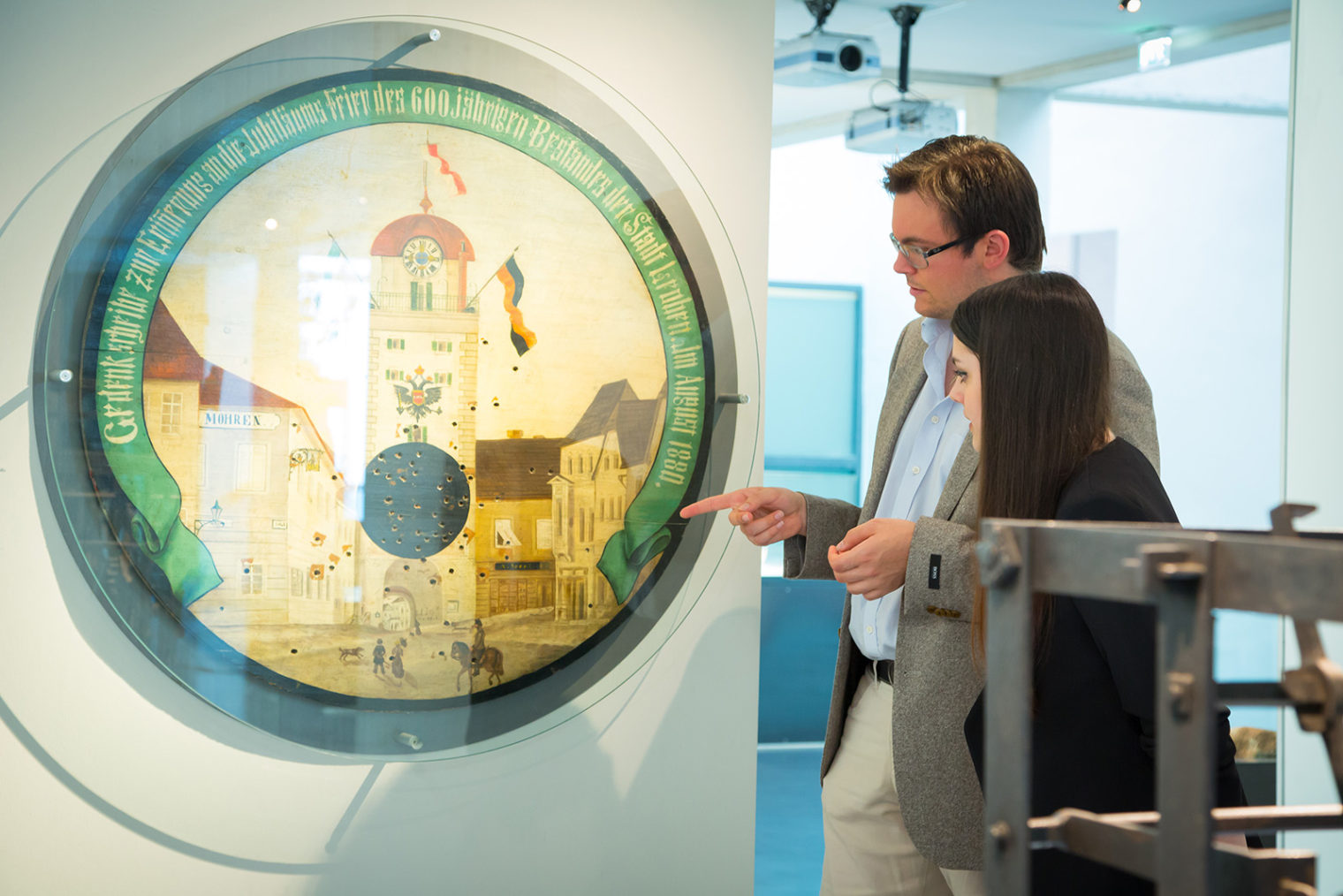 On show from October to December 2014
Witnesses to centuries of tradition
The first marksmen's clubs were established with the emergence of cities and the rise of the bourgeoisie in the late 13th century. During the 15th century, the rifle replaced the crossbow that had been commonly used until then. This also marked the beginning of shooting at barrel bottoms. In the 17th century it became fashionable to paint these targets. This was also the time when competitions were held to mark major society events. The decorated targets were carefully protected, and in the course of decades whole collections of them were established and put on display on the walls and ceilings of the marksmen's clubs.
The targets bear witness to major historical events, but also to incidents of minor importance that happened at the local level. The motifs are authentic testimonies of the customs and traditions of the respective epochs.
Tracing the targets
The Leoben Marksmen's Club was first officially mentioned in 1536. Three years later, the aldermen approved the construction of a bowling alley close to the shooting range next to the river Mur. It was located in the area called "Winkelfeld" close to the Winkelfeldbrücke bridge that still exists to this day. The legendary annual "Jakobischießen" contest was held there every year on 25th of July.
This exhibition took the visitors back on a journey through time to the unique and colourful world of targets and conveyed a wealth of interesting information about the eventful history of the Leoben Marksmen.