Styrian traditional costume experienced its greatest development during the first half of the 19th century. Thanks to Archduke Johann's example, the "grey-green Styrian jacket" became a socially acceptable garment with a highly symbolic value.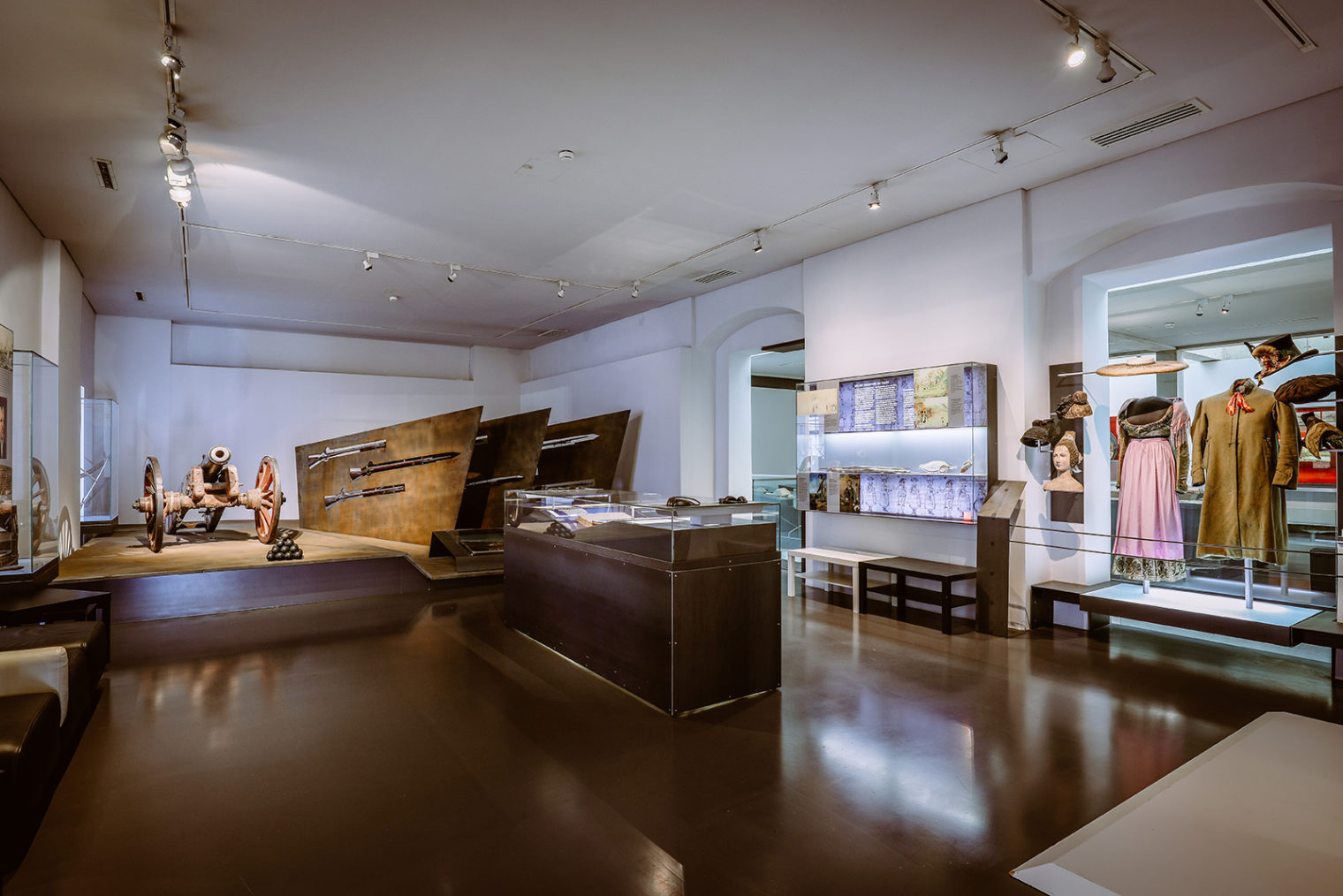 Styria had been spared from any hostile invasions since the end of the Turkish Wars, but towards the end of the 18th century the Napoleonic Wars brought military conflicts and economic crises.
The preliminaries for the Peace of Campoformio in 1797 put Leoben at the centre of international politics; in 1809, the battle at nearby St. Michael made it the focus of war.
With the end of the Napoleonic Wars, there was a return to roots. Inspired by the extraordinary commitment of Archduke Johann, Styrians aspired to a new interpretation of regional and national identity.
Carried out on the archduke's behalf, the statistical survey of the region and its cities and towns is documented for the Leoben area in the 1811 Vissa manuscript, which provides a unique insight into the life, language, costume and lifestyle of the early 19th century.
Other phases of the city's history: