The 14-metre-long frieze by the Leoben town clerk Vinzenz Fichtl shows 450 figures of Leoben in the Biedermeier period. Fichtl drew his own funeral procession – a unique documentation of the city's history.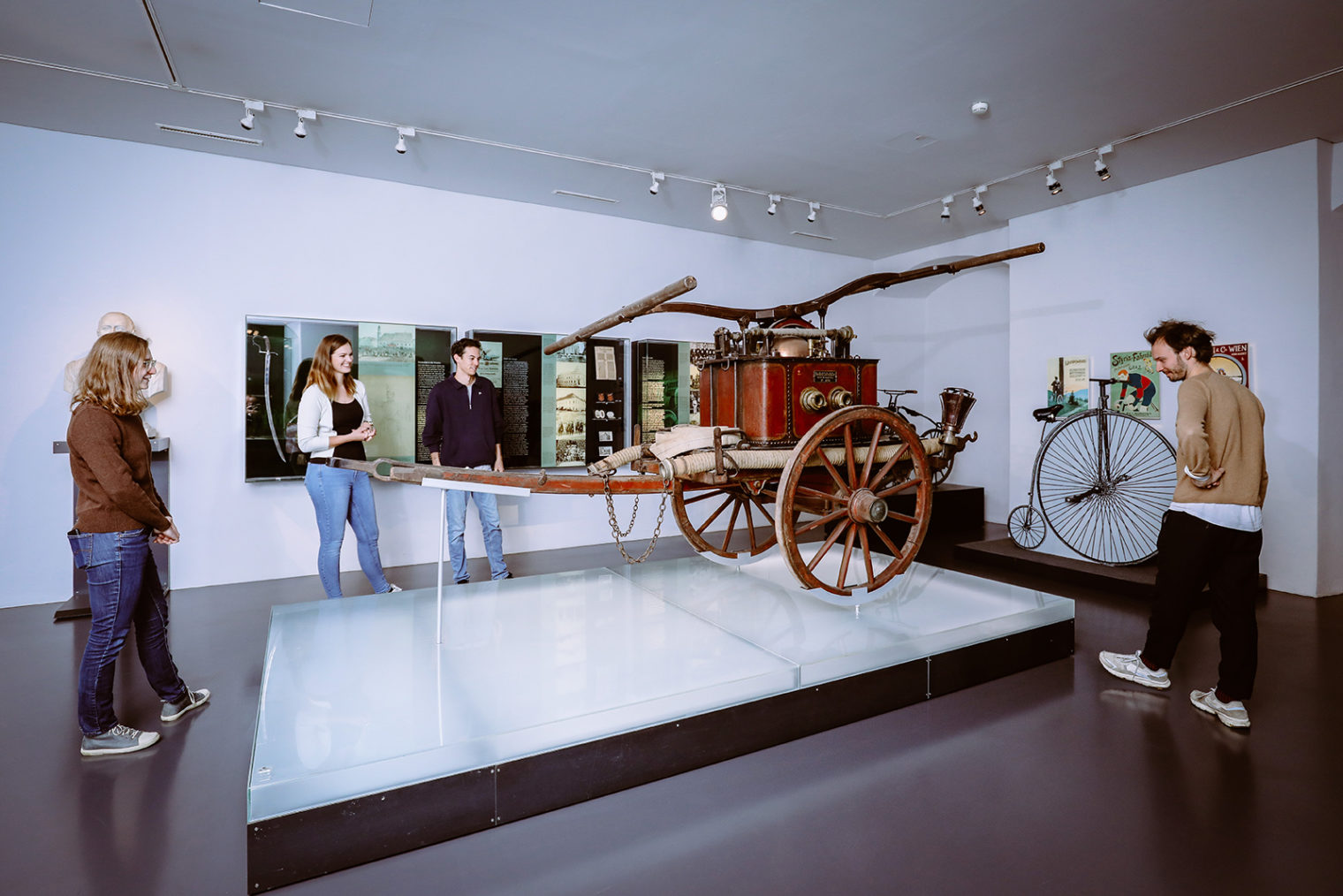 With the foundation of a combined puddling and rolling mill in Donawitz in the 1830s, the innkeeper Franz Mayr created the basis for what became the Österreichische Alpine Montangesellschaft.
The enormous demand for steel during the Gründerzeit era soon made Donawitz the largest steelworks on the continent, shaping the lives of the thousands of workers who poured in from all over the monarchy.
At the same time, the middle classes, now comfortably well off, were able to establish themselves. The many associations founded before and after the revolution of 1848 had an influence on the urban lifestyle. Leoben's residents founded a national guard, a city administration determined by the citizens themselves replaced the civil servants, and the first freely elected mayor was installed.
In the early 19th century, Archduke Johann laid the foundations for today's University of Leoben by establishing a teaching institute for mining and metallurgy. On the archduke's behalf, Peter Tunner gathered technical expertise from all of the leading industrialised countries and then put this into practice in Upper Styria, so that metallurgy experienced a pioneering boost of innovation.
Other phases of the city's history: